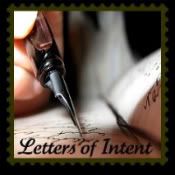 Dearest Natey,
You are 3. There is no reason YOU, and not your 9 month old sister, should be the cause of my lack of sleep. While I think you "sneakin'" out of your bed the last 2 nights at 9:30pm and hearing you singing AC/DC's TNT at the top of your lungs while you should be sleeping is slightly comical, it needs to end. You go to bed at 8:00 for a reason. You are a whiny, grumpy mess when you don't get adequate sleep. You are also aware of the "No kids in my bed" policy, so please try to comply. No more climbing into my bed at 2am or 5am and keep me up with your tossing, turning and kicking. You have a super cool bed. Stay in it.
Sincerely,
Your exhausted mom who just wants some freaking rest!!
~~~~~~~~~~~~~~~~~~~~~~~~~~~~~~~~~~~~~~~~
Hey Dunkin,
WTF? I order a medium iced Dunkin Dark with 2 cream and 2 splenda. Please tell me why it tastes different Every. Single. Day! I'm not a coffee making master or anything, but it seems a simple, straightforward process to me! It is getting to the point where I may have to go to the dark side and visit Fourbucks instead of your establishment, or better yet start making my own coffee! Also, I do NOT appreciate your efforts to create more waste by sticking my cup inside of a styrofoam cup. I am getting tired of having to tell you NO STYROFOAM every time I drive thru. It is wasteful and I finish my coffee in about 2 seconds flat, so I'm not worried that my ice is going to melt and dilute the 8 gallons of cream you have put in my drink.
Thanks,
The girl who's about to run from Dunkin'
~~~~~~~~~~~~~~~~~~~~~~~~~~~~~~~~~~~~~~~~
Dear Earl,
I'm a California girl with no prior experience with hurricanes. Please be gentle and leave our area in one piece. We just had a 100 year storm in the spring that caused a lot of flooding and I'm a fan of the current dryness of my basement. If you wish, I will sacrifice my garden to your vortex since I am getting tired of weeding it anyway.
Thankyouverymuch,
East coast transplant who would rather deal with earthquakes
Head on over to
Julie's place
and jump on the bitching bandwagon. It's good for your soul!